The Flipside® 3X Wallet is Here!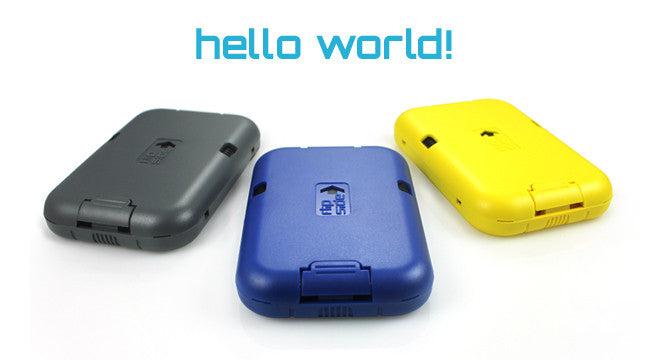 At long last, after almost a year in development, the Flipside® 3X Wallet is here!
Built on the base design of the infamous RFID blocking Flipside® 2X Wallet, the Flipside® 3X Wallet incorporates improvements everywhere, retains its critically acclaimed functionality, and has some very useful new features, all of which are listed on the product page here.
The 3X comes in 8 vibrant colors, but it was never all about looks. Under the hood, the wallet is–and always has been–an extremely secure design. A strong Polycarbonate shell protects your cards from being crushed and bent, and cards inside the main two card slots are shielded from RFID Scanning and RFID Theft.
Moreover, the Flipside® 3X RFID Blocking wallet utilizes a new four-armed attachment system (as opposed to the 2X's two-arm system), and comes with an extremely useful new detachable clip that will make you wonder how you lived without it; it holds business cards, regular cards, RFID cards you wish to scan like subways/bus passes, extra cash, receipts, tickets and more. The new four-armed attachment points also open the door to some wonderful new attachments, which are coming next year.   
We are sure our fans will love the design, durability, and usefulness of the new Flipside® 3X Wallet. Be sure to check out the new hands-on Flipside® 3X video demo here as well, which shows us putting the the 3X wallet through its paces. Long live great design! Long live the Flipside® Wallet!
-Team Flipside
Leave a comment
Comments will be approved before showing up.