Flipside 4 Wallet Reviewers Praise It's New Design and Security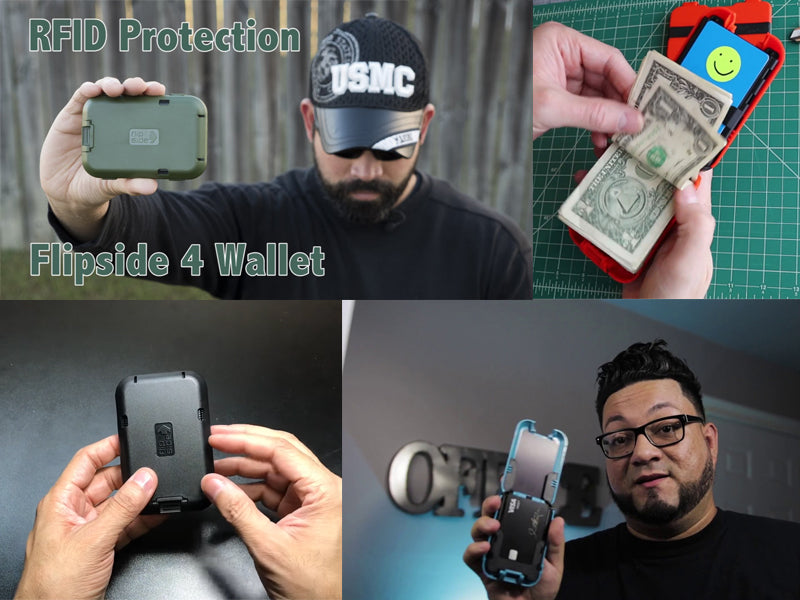 Since it's launch this past summer, the all new Flipside 4 Wallet has been receiving universal praise from tech bloggers, youtubers, and customers alike.
Fans of the new design love everything from its unrivaled card security, rugged look and feel,  easy new button mechanism, backwards compatibility with all attachments, and its signature card organization inside.
Here are a few selected snippets and videos of what people are saying about the Flipside 4 Wallet:
"Sure, a minimalist wallet keeps your pockets light, but that won't mean much if you get drenched in the rain or get exposed to rough conditions in your line of work. If you need several layers of protection to keep your essentials safe while still compact enough for EDC, the Flipside 4 has the rugged features that put the "wall" in "wallet."
"You rely on your wallet to carry some of your most personal items, and because of that, it should be like a mini portable safe. Filpside Wallets are designed to fit this very criteria, having been manufactured to be the worlds most secure RFID blocking wallets."
What do you like about your new Flipside 4 Wallet? Be sure to tell us in the comments!
3 Responses
Leave a comment
Comments will be approved before showing up.